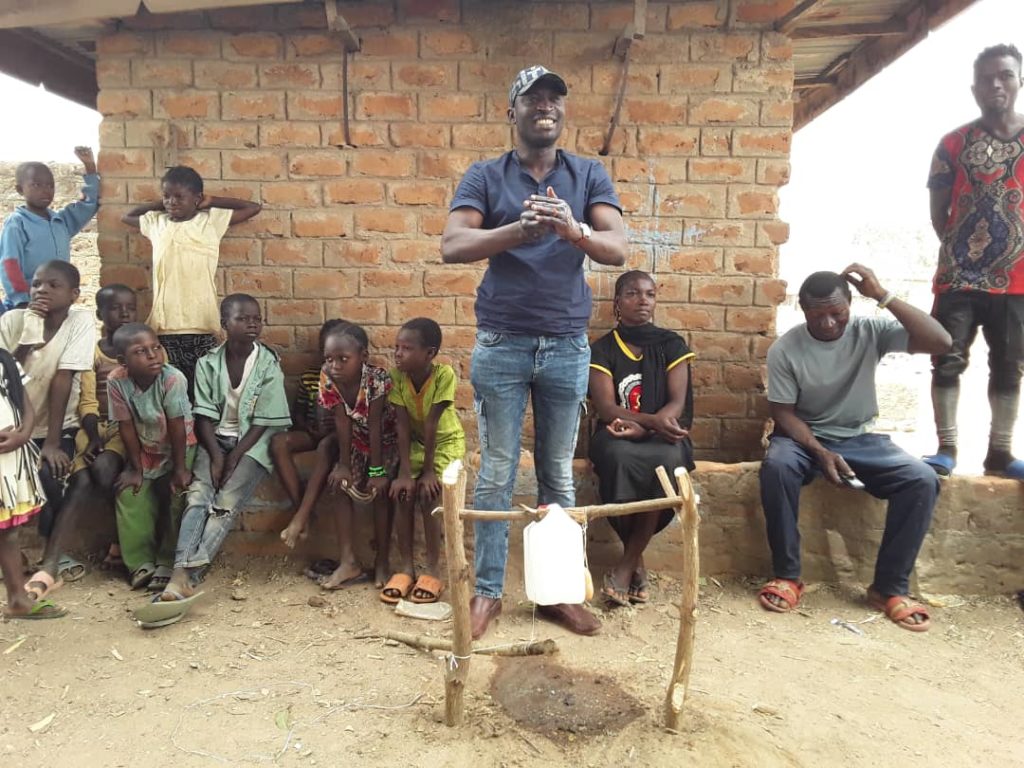 COVID-19 Food Donation Fundraising for Takalafia community and others in Nigeria
Since first being reported in December 2019, the COVID-19 coronavirus has spread around the world. In a frantic effort to curtail the spread, all countries are introducing a wide range of measures. One of such is a lockdown. This has hit the economic sustainability of countries and livelihoods of ordinary citizens, especially the vulnerable ones.
One of the regions expected to be hit hard is the sub-Sahara Africa, where more than half the economy is informal and are daily income-driven.
The implementation of lockdown in the entire region and its economic consequences portend tragic danger to the already economically fragile population. Africa Partners Initiative e.V. (API) is fundraising to support vulnerable families in Nigeria, especially targeting one of our project partner communities "Takalafia".
Takalafia community is a small, rural and farming community in the Federal Capital Territory of Nigeria comprised of 106 households.
Shortly before the outbreak of COVID-19, Takalafia village was beneficiary of a Water, Sanitation, and Hygiene (WASH) behavior change campaign supported by Africa Partners Initiative e.V. (API) in Nigeria in collaboration with local partners: Community-Based Initiative for Growth and Sustainability (C-BIGS). The WASH project saw the community trained on proper hygiene and sanitation targeted at reducing the burden of preventable diseases through changing social behavior and building basic and well-managed sanitation systems. During the community mobilization and training, API coordinator Collins G. Adeyanju was on ground to provide support for the project at Takalafia village.
"It is truly a humbling experience at Takalafia … a very indigent community, with no school, no proper sanitary system, no electricity, no health facility, but now residents have a borehole water system and positive perception of what such knowledge could do to their well-being". API wishes to support this community at this difficult time with a donation of food items since all economic activities are grounded due to the lockdown imposed by the government to manage the spread of COVID-19 in the country.

We wish to fundraise 2,000 EUR for the purchase of the food items to be donated to members of the Takalafia community and others.

API as an organisation has graciously contributed 400 EUR towards this targeted amount.
As at May 6, 2020, we have fundraised 1,180 Euros.
Donate now: Transfer your donations to below account.

NAME: African Partners Initiative e.V. (API)
IBAN: DE02 8205 1000 0163 1265 50
BIC: HELADEF1WEM
Subject: Help Communities affected by Covid-19
API COVID-19 Response Team
For more information:
Email: info@africapartners.org
Website: https://africapartners.org/
Facebook.com/africapartnersinitiative