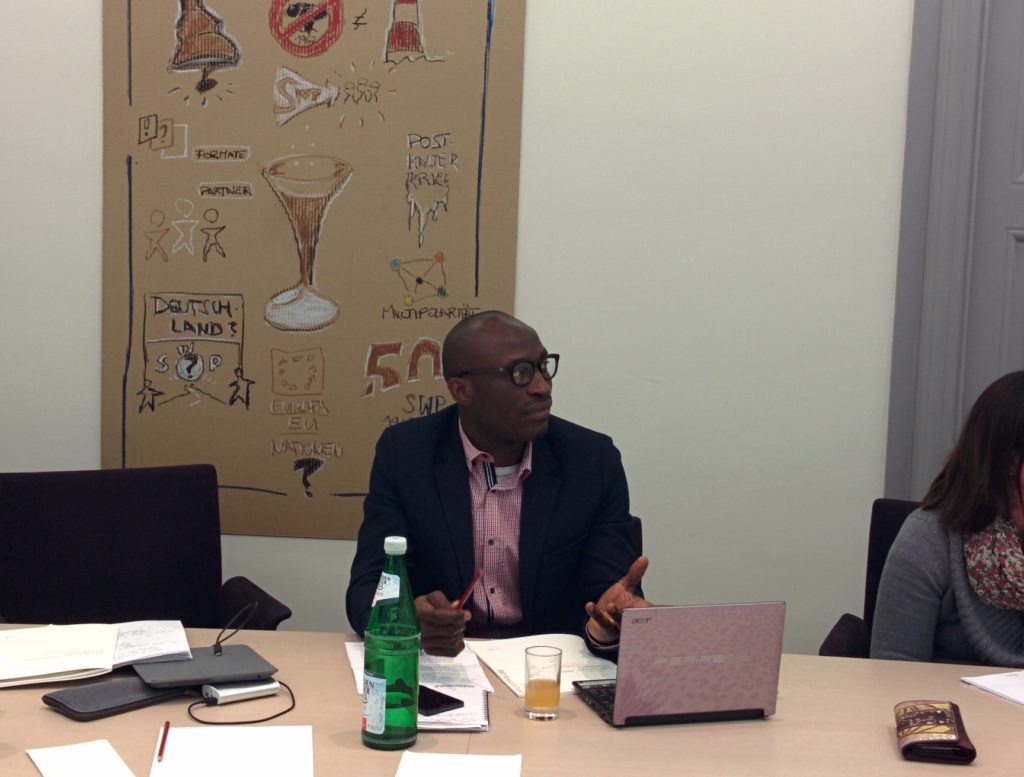 Collins G. Adeyanju (Coordinator)
Collins is a researcher and lecturer at the Centre for Empirical Research in Economics and Behavioural Science (CEREB), and Department of Media and Communication Science, University of Erfurt, Germany. He had previously worked for international donor agencies and the Federal Government of Nigeria. He holds a doctoral degree (Ph.D) in Health Communication and Master's degrees in International Relations and Public Policy. He is a specialist on behaviour change and decision-making, sub-Sahara Africa region, behaviour and cultural insights, health communication, public policy, evaluation and international development. He is the Executive Coordinator of this initiative.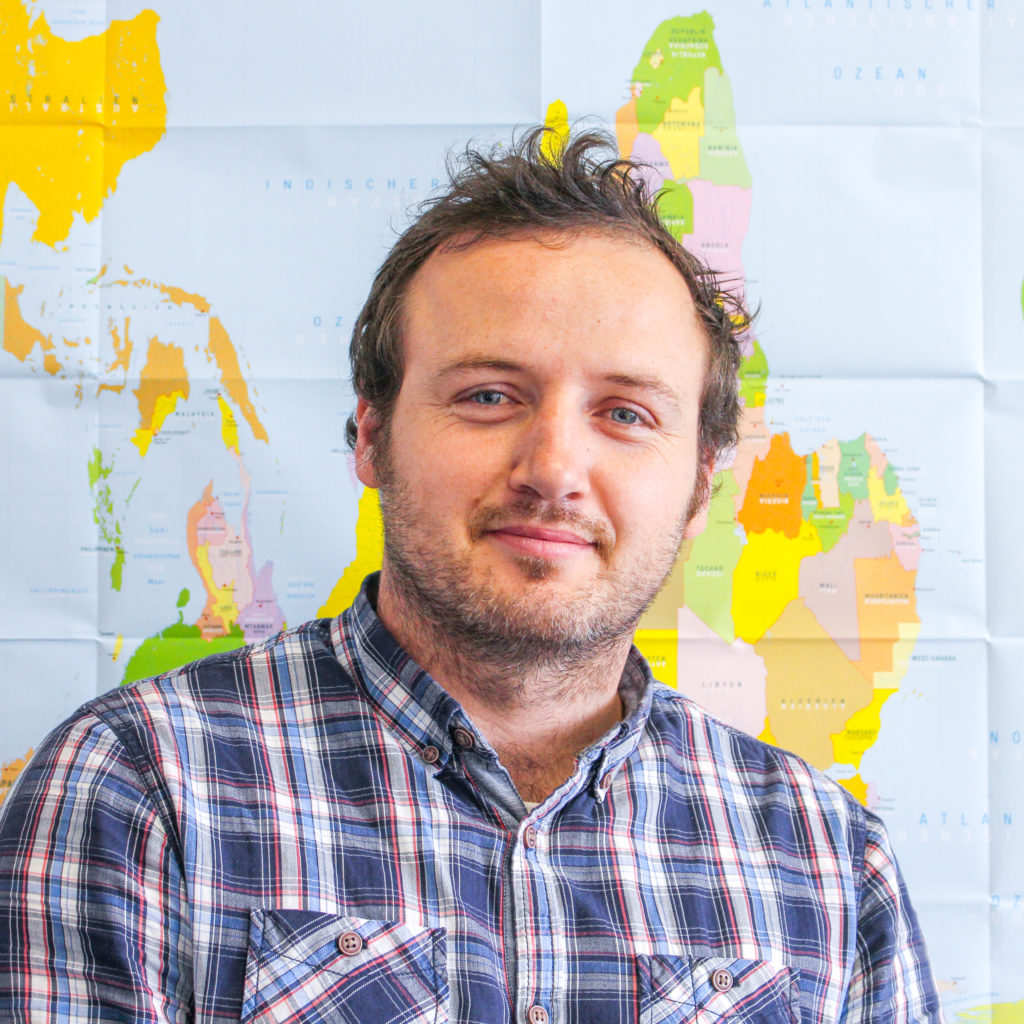 Grigoriy "Grisha" M. Grigoryev (Deputy Coordinator)
Grisha is an entrepreneur, as well as advisor for Culture Goes Europe and deine-Plattform: initiatives that focuses on local, national and international development projects. He holds Master's degrees in Political Science and Public Policy. He has previously engaged in international education and development projects, which took him to Sub-Saharan Africa. Between 2012 – 2014, he was a volunteer for Peace Corps Mozambique – where he taught chemistry and informatics in a public high school in Lichinga.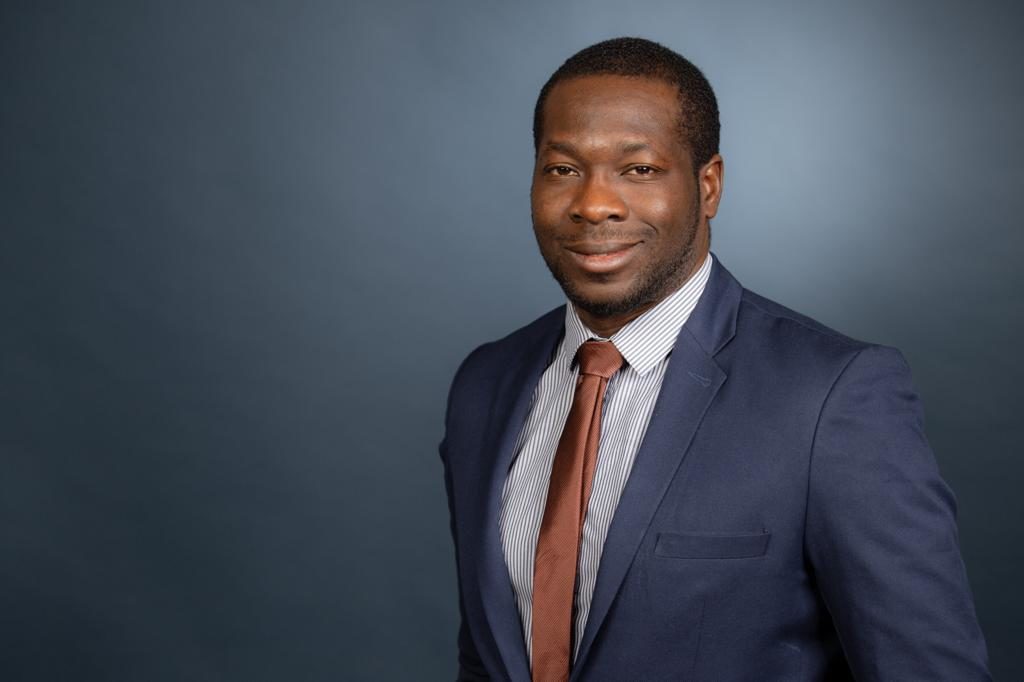 Muyiwa Alalade (Project Director)
Muyiwa is a management consultant, a certified Project Management Professional (PMP) by the Project Management Institute and holds a doctoral degree in civil engineering (PhD). Over the years, he has been involved in the planning, implementation and monitoring of several Millennium Development Goals (MDGs) as well as Sustainable Development Goals (SDGs) related projects. Recently, he has been involved in a number of "green" infrastructure development projects across Europe and Africa.
Olivia Ugokwe
Olivia holds a doctoral degree (PhD) in Peace and Conflict Studies from the Willy Brandt School of Public Policy, University of Erfurt. She has vast experience in exploring indigenous mechanism for conflict resolution and de-radicalisation.
Paca Jose Manuel
Paca is an Ausländerbeirat der Stadt Erfurt. He hold several portfolio working for agencies of German federal and state governments and non-governmental institutions in Germany.
Amani Bohoussou

Amani holds a doctoral degree (PhD) in linguistics and an author of several books. He is an integral member of the initiative.
INTERN